Web Design
Yes! Your Website Deserves A Stunning Backdrop And An Attractive User Interface. Contract Out Your Graphic/Design Work To Us.

Web Development
Crafting engaging and user-friendly websites for dynamic experiences and a strong online presence.

Mobile Applications
We Make Sure That All These Traits Are Accurately Put Into Place To Give A Life To Your Mobile Application.
E-Commerce
Optimizing sales, user experience, and conversion rates for thriving online businesses in competitive markets.
Digital Marketing
Strategically expanding reach, engagement, and brand awareness through targeted digital marketing campaigns.

App Store Optimization
Strategically maximizing app downloads, visibility, and engagement on app stores with expert optimization techniques.
Revolutionizing Web Design: Your Trusted Top Website Designing Company in Delhi NCR, India
Step into the realm of WS Centre, your gateway to unrivaled Website Designing Services in Delhi NCR. Our journey blends innovation and proficiency, crafting digital masterpieces that resonate. As we collaborate, your vision becomes our compass, guiding us to create web experiences that leave an indelible mark. Join us in reshaping the digital landscape, where every pixel speaks of your brand's essence and every interaction is a step towards success.
Guided by Vision, Fueled by Expertise
When you choose WS Centre, your vision becomes our compass. Our team of seasoned designers and developers collaborates closely with you to understand your goals, preferences, and aspirations. This collaborative spirit ensures that every pixel, every element of your website speaks of your brand's essence, creating a unique and compelling online presence.
Every Interaction, a Step Towards Success
We believe that every interaction on your website matters. From the intuitive navigation to the engaging content, we meticulously craft each aspect to enhance user experience and drive conversions. Our focus extends beyond aesthetics; it's about creating functional and user-friendly websites that seamlessly guide visitors towards their desired actions.
Unleash the Potential of Your Brand
Join us in revolutionizing the web design landscape. Let's create a digital masterpiece that not only captures attention but also leaves a lasting impact. With WS Centre as your partner, your website becomes a powerful tool to connect, engage, and thrive in the digital world. Elevate your brand with our expert website designing services in Delhi NCR, India.
Crafting Digital Excellence with WS Centre's Web Development Services
Embark on a transformative digital journey with WS Centre, a pioneering Website Development Company In Delhi-NCR, India. Our diverse suite of services spans integrated online systems, dynamic web applications, and enterprise online portal development. With an unwavering focus on robust technological frameworks and performance-driven practices, we transform promises into captivating digital experiences. What sets us apart is our approach – every project is a canvas for crafting valuable assets that showcase our expertise and commitment.
Navigating Dynamic Web Technologies
PHP Expertise: Our tailored PHP cycles and extensive use of PHP web frameworks amplify your online reach and impact.
Enriching with Cake PHP: Elevate your website's reach and user experience by incorporating the Cake PHP framework.
Empowering with WordPress: With prowess in WordPress customization, integration, and development, we transform your digital identity.
Proficiency in Joomla: Our adept Joomla web structures cater to diverse web development requirements with precision.
Innovating with Drupal: Our expert Drupal Web Developers create groundbreaking web applications aligned with your vision.
Unlocking E-commerce Potential
Seamless WooCommerce Integration: From conceptualization to launch, we optimize functionalities and page loading for impeccable user experiences.
Maximizing Magento: Our clients receive direct assistance from top-tier experts, ensuring comprehensive fulfillment of requirements.
At WS Centre, we transcend traditional web development – we craft digital excellence that resonates with your objectives. With an unwavering commitment to innovation and customer satisfaction, we journey through the dynamic digital landscape, shaping solutions that stand as testaments to our expertise.
Leading Mobile Application Development Company in Delhi-NCR, India: Transforming Digital Realities
Discover the unparalleled potential of mobile technology with WS Centre, the foremost Mobile Application Development Company in Delhi NCR, India. Our team of skilled developers harnesses cutting-edge tools and techniques to craft dynamic and user-centric mobile applications. From conceptualization to deployment, we ensure your app resonates with your brand's essence while offering seamless functionality and exceptional user experiences. With a keen focus on innovation and optimization, we empower businesses across Delhi NCR to embark on a digital journey that captures the essence of modern mobility.
Crafting User-Centric Experiences
Our team of skilled developers is at the forefront of crafting user-centric mobile applications. With a blend of creativity and technical prowess, we ensure that each app resonates with your brand's identity while offering seamless functionality. From intuitive UI/UX design to robust backend development, we cover every aspect to ensure your app stands out in the competitive digital landscape.
Concept to Deployment: Your Digital Journey Partner
From the inception of your app idea to its successful deployment, we're with you every step of the way. Our development process is meticulous and comprehensive, ensuring that your app not only meets your requirements but also exceeds your expectations. With WS Centre by your side, your app becomes more than just a tool; it becomes a strategic asset that drives engagement and growth.
Innovation and Optimization: The Heart of Our Approach
In the rapidly evolving world of mobile technology, innovation is key. Our developers are equipped with the latest tools and techniques to stay ahead of trends and deliver cutting-edge solutions. Furthermore, we understand that optimization is essential for app success. We optimize for performance, speed, and user satisfaction, ensuring that your app performs seamlessly across devices and platforms.
Empowering Delhi-NCR's Digital Landscape
At WS Centre, we're not just creating apps; we're transforming digital realities. Our goal is to empower businesses across Delhi-NCR with apps that capture the essence of modern mobility. Join us in shaping the future of mobile applications and embark on a digital journey that reflects the true spirit of innovation.
Igniting India's E-commerce Potential: Spearheading Digital Evolution
In the dynamic landscape of commerce, India emerges as a juggernaut poised to wield substantial E-commerce power, boasting an anticipated valuation of a staggering 100 billion USD by 2023. This surge solidifies India's standing as a global force in the realm of E-commerce, with implications that reverberate far beyond numerical figures.
Pioneering E-commerce Excellence
With an extensive portfolio of both national and international clientele, we proudly position ourselves at the vanguard, armed with the acumen to navigate a comprehensive spectrum of services. Our expertise encompasses Ecommerce Website Development that resonates authentically with your brand's ethos. From meticulous inventory management solutions and agile warehouse management systems to seamless logistics handling, we orchestrate every facet with precision.
Your Vision, Our Expertise: Crafting Tailored E-commerce Solutions in Delhi-NCR, India
If you have a business idea, we can turn it into a real digital presence. We smoothly handle the process, help it grow, and manage your online platform. With India's E-commerce scene booming, we lead the way in making your goals shine in the online world.
Elevate Your Brand with WS Centre: A Leading Digital Marketing Company in Delhi-NCR, India
WS Centre, a premier Digital Marketing Company In Delhi-NCR, India, pioneers a dynamic spectrum of digital marketing solutions, spanning from SEO to social media optimization. Our diverse range of services ensures our clients establish a strong online presence. Fueled by audience insights and market intelligence, our strategies are precision-crafted to resonate with the target audience. At WS Centre, we understand that customer engagement and interactivity are pivotal to business success. Thus, we create campaigns that not only capture a vast customer base but also foster extensive engagement. Our services include:
Social Media Marketing: Harness the power of social platforms to amplify your brand's reach and engagement.
Email Marketing: Craft personalized email campaigns to connect with your audience directly.
Pay Per Click Marketing: Drive targeted traffic through strategic PPC campaigns.
Conversion Optimization: Optimize user experiences to boost conversion rates and maximize returns.
Online Reputation Management: Safeguard your brand's reputation and enhance credibility.
Search Engine Optimization: Ascend search engine rankings to increase visibility and organic traffic.
WS Centre's holistic approach transforms businesses into digital frontrunners, fostering customer engagement and expanding brand influence across the digital landscape.
WS Centre: Elevating Your App's Reach through App Store Optimization
Discover the pinnacle of App Store Optimization (ASO) expertise with WS Centre, your premier full-service agency for ASO solutions. As industry leaders, we cater to some of the world's top apps, harnessing our proprietary technologies and a comprehensive range of services. With WS Centre, you gain a competitive edge through:
ASO Analytics: Monitor your ASO performance seamlessly within your WS Centre account.
Keyword Popularity: Leverage our accurate Keyword Traffic Score, driven by mobile-only data, for optimal keyword selection.
Localization: Unlock global potential by expanding your app's reach to additional countries.
Enhanced User Engagement: Elevate user retention and app ranking through meticulous app review analysis.
Featured App Alerts: Stay ahead with insights on apps featured in the App Store, one day in advance.
Custom Managed Strategy: Enjoy a fully managed ASO solution tailored to your needs, from top-to-bottom optimization.
WS Centre's proprietary technology and holistic methods amplify app visibility and conversions, translating to exponential organic downloads for our esteemed clients. Our services encompass Market & Competitor Analysis, ASO Master-plan Creation, Optimized App Name Selection, Keyword Maximization, Compelling Description Crafting, Unique Logo Design (Optional), Videos and Screenshot Creation, Localized App Listings, and Strategic Outside Promotion. Embrace WS Centre to revolutionize your app's success.
Empower Your Digital Presence
Step into the realm of wscentre.com, a pinnacle of exceptional web solutions tailored to meet your varied requirements. Being the premier Website Designing Company in Delhi NCR, we seamlessly blend technical proficiency with creative finesse, ensuring every component harmonizes to guarantee swift loading speeds and impeccable functionality. Our approach is designed to elevate engagement and fuel conversion rates.
A Visionary Web Development Journey
As an avant-garde Web Development Company in Delhi, we prioritize crafting responsive and contemporary designs that revolve around your customers. We reshape the digital terrain through transformative website development, pioneering mobile app development, cutting-edge e-commerce solutions, and impactful SEO strategies. These solutions aren't just milestones; they're avenues to substantial growth and returns.
Crafting Creative Excellence
Our adept design team translates your aspirations into impressive digital realities, enhancing your business's online impact. Numerous businesses have harnessed the potential of wscentre.com to establish a commanding digital footprint, fortified by robust websites and applications.
Enhance Your Online Presence with WS Centre: Your Trusted Website Designing Company in Delhi NCR India
Elevate Your Online Influence with Expert Design & Development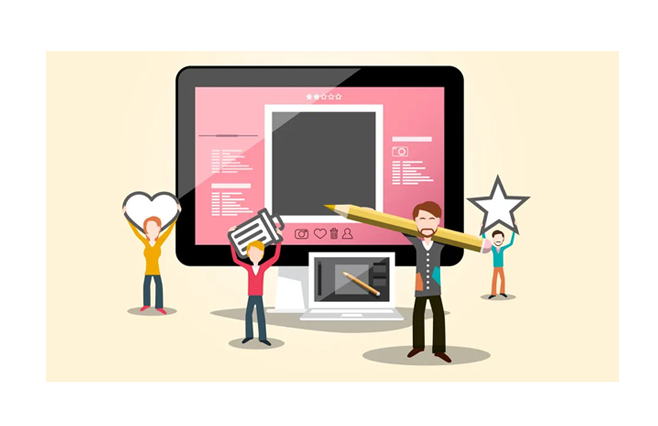 A Perfect Blend of Creativity and Logic
Engage with our adept team of website designers in Delhi NCR, who bring forth the perfect fusion of creativity and logic, ensuring a captivating user experience across all aspects of website design. The WS Centre design team is well-equipped to elevate not only the website's functionality but also its aesthetic appeal.
A Compass for Your Vision
When you embark on a collaborative journey with us, your vision takes center stage. Our team not only understands but embraces your aspirations, goals, and objectives, all while crafting a digital masterpiece that resonates with potential customers. Our diverse and adaptable team excels in turning your ideas into captivating visual realities, catering to niches ranging from retail and manufacturing to real estate, education, healthcare, pharmaceuticals, law firms, tour and travel, interior design, B2B services, yoga, fitness, freelancing, and restaurants.
As your aspirations blend with our expertise, the result is a powerful digital presence that uniquely represents your business. Your journey towards online success begins with us, where innovation and creativity converge to create a vibrant and engaging digital identity.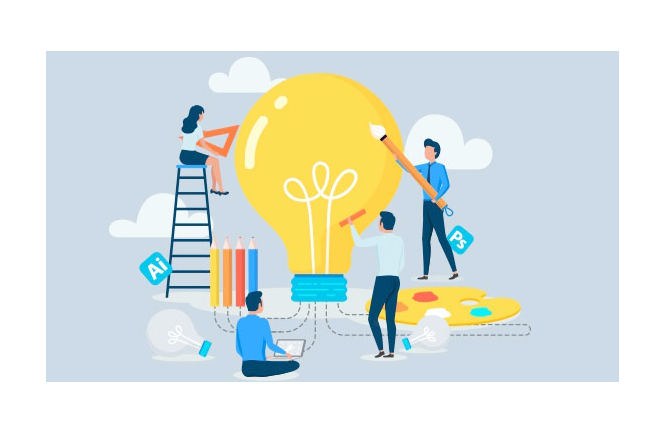 Enhancing Your Brand's Digital Reach
Enhance your brand's digital footprint through collaboration with our website design and development company in Delhi NCR. Our skilled website designers in Delhi are committed to crafting digital experiences that resonate, leaving an enduring impression on your website visitors.
Leading the Way in Web Development Excellence
Unveiling Transformative Solutions
Welcome to WS Centre, your dependable and foremost web development partner. Our specialization lies in providing online solutions that make an indelible impact on your visitors. Our goal is to redefine online design by developing digital assets that push the boundaries of creativity and innovation.
Your Digital Identity Matters
In today's digital landscape, your website is more than just a web page; it's your digital identity—a defining factor for your success. At WS Centre, we comprehend the digital and real-world intersections, enabling us to develop design solutions that bridge the gap between your business and potential customers. Our unwavering commitment to quality drives us to exceed limits, creating seamless websites that yield tangible results.
Your Digital Identity Matters
In today's digital landscape, your website is more than just a web page; it's your digital identity—a defining factor for your success. At WS Centre, we comprehend the digital and real-world intersections, enabling us to develop design solutions that bridge the gap between your business and potential customers. Our unwavering commitment to quality drives us to exceed limits, creating seamless websites that yield tangible results.
Brand + Digital + Marketing
Through brand strategy and design, we craft experiences that help brands stand out as well as stand for something.
Explore Our Work
We think our work speaks for itself, each piece is as varied as the clients behind them.
Frequently Asked Questions
1

How can you estimate the expenses involved in designing and developing a new website?
As experts in website development, we acknowledge the challenge of pre-determining website costs. At WSC, we believe in tailoring our approach to your unique business goals. Our commitment to fair pricing and exceptional value means our team is dedicated to optimizing your investment. Contact us today to explore how we can help you realize your online aspirations.
2

Which types of businesses are within your scope of assistance?
Armed with a decade of experience and a portfolio of 1000+ websites, our web design and development agency caters to a diverse range of B2B and B2C companies. Regardless of your size – startup, medium enterprise, or large corporation – we possess the expertise to cultivate a compelling online presence that mirrors your brand identity and engages your target audience.
3

What is the usual timeframe for completing website development?
While website development timelines hinge on project complexity, a typical schedule for a basic website spans 4 to 12 weeks. This period encompasses planning, design, development, content creation, testing, and launch. More intricate websites, like those with custom features or e-commerce functionalities, may demand several months or even a year. Collaborating with our professional web development team ensures a transparent timeline and guards against rushed development that could compromise your online standing.
4

Are website maintenance services part of your offerings?
Indeed, our array of services extends to professional website maintenance, which upholds optimal traffic, security, SEO, and user-friendliness. Regular check-ins serve to eradicate broken links and heighten overall website performance. Rest easy knowing we have your website maintenance needs covered.
5

Will my website be optimized for viewing on mobile devices?
Our emphasis rests on responsive web design, guaranteeing a smooth user experience for mobile visitors. As such, your website will be fully optimized for mobile usage.
6

Can I receive support if assistance becomes necessary?
Upon receiving your website, we equip you with comprehensive CMS training, empowering you to independently manage and modify your website. Thus, external support is unnecessary, as you'll possess the skills to add, edit, or revise elements on your site.
7

Could you implement modifications to my current website?
Certainly! Our team is adept at enhancing website performance and user experience, making requested changes with precision and attention to detail.
8

Do you ensure that clients' websites are search engine-friendly?
Absolutely. As a digital marketing company, we prioritize optimizing clients' websites for search engines. In fact, we offer monthly SEO services to further amplify online visibility and attract organic traffic.
9

What sets your organization apart in the web design and development industry?
Our company's distinction lies in being a dependable web design and development firm that has delivered over 1000 successful websites. Our client-centric approach fosters tailored solutions and prioritizes establishing enduring customer relationships. We are unwavering in our commitment to the current and future success of our clients.
10

Do you exclusively work with WordPress for website creation?
While WordPress enjoys popularity, we also harness more secure frameworks like CodeIgniter, Laravel, and others. Our recommendations are grounded in your specific requirements, ensuring the best platform or framework for optimal outcomes.
11

Can you assist in updating a website developed by a different company?
Certainly, we are more than willing to lend our expertise to the task of updating your existing website, even if it was created by a different web development company.
12

What distinguishes your SEO services in Delhi from other providers in the market?
Our SEO services in Delhi stand out due to our comprehensive approach that includes keyword research, on-page optimization, high-quality link building, and detailed analytics. We focus on local SEO strategies to help businesses target their specific audience in the Delhi region, resulting in improved online visibility and higher search engine rankings.
13

How can your web design services in Delhi NCR enhance user engagement on my website?
Our web design services in Delhi NCR prioritize user experience by incorporating intuitive navigation, appealing visuals, and user-friendly interfaces. We craft websites that load quickly, adapt seamlessly to various devices, and offer interactive elements, creating a positive and engaging browsing experience for visitors.
14

Can your website designing company in Delhi assist with content creation for my new website?
Yes, our website designing company in Delhi understands the importance of high-quality content. While our primary expertise lies in design and development, we collaborate with skilled content creators to provide relevant and compelling content that aligns with your brand and resonates with your target audience.